N31239. Boeing 707-138. (17696-29)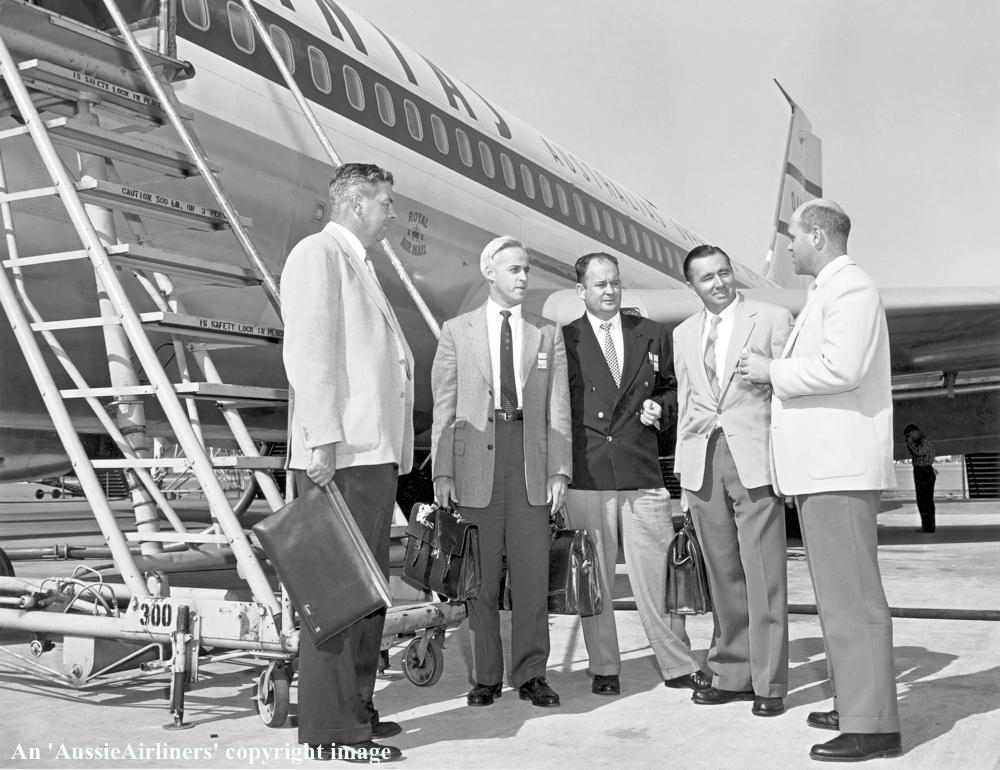 N31239. Qantas Australia's Overseas Airline - the trainee flight crew receiving some advice before departing on another training flight at Seattle, March 1959.
From left to right: Captains E. Robinson, A. A .E. Yates; Flight Engineers A. Rowe, K. Stark and Boeing Test Pilot H. E. Beard.
(Qantas Heritage Collection Copyright Image 4604-797.)